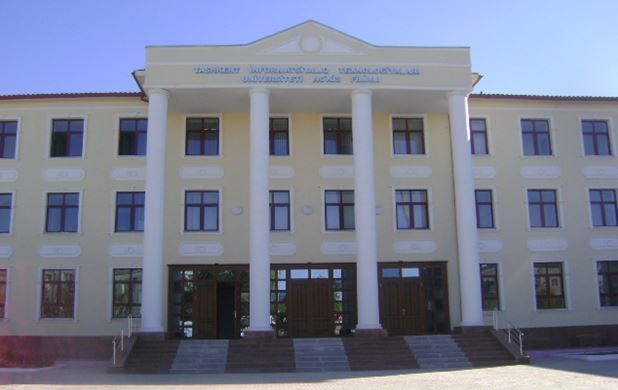 The Nukus branch of the Tashkent University of Information Technologies was established as a regional branch of the Tashkent University of Information Technologies in 2005 on July 23 by the Decree of the President of the Republic of Uzbekistan dated May 30, 2002 and the Order of the Ministry of Higher and Secondary Specialized Education of the Republic of Uzbekistan dated June 17, 2005 No. 130.
Today the branch has 1 faculty and 6 departments, where 56 professors and teachers work, including 3 doctors of science and professors, 9 associate professors and candidates of science. There are 524 students enrolled in the branch in the areas of Master and Bachelor in 5 specialties.
The branch has 180 modern computers, 158 of them are used in the learning process and there are 5 computers per student. Computers are connected to each other by two server computers to a local area network. The branch has 2 EPSON EB-595Wi interactive video projectors, 8 projectors and 5 electronic boards, 2 wide-format automatically controlled boards. Professors and teachers have the opportunity to carry out their lectures and laboratory work using these technical means.
The branch's Information Technology Center has created a branch's Web page, and it is constantly updated. The Web page of the branch provides information on the history of the branch, the structure of its composition, its faculties, departments, departments and their scientific activities.
The Nukus branch of TUIT prepares bachelors in the following areas:
Computer engineering ("Computer engineering", "IT service");
Software engineering;
Information Security;
Telecommunications engineering;
Professional education in the field of Information Communication Technologies.
Graduate work activities
The branch with the end of the 2015/2016 school year gave vouchers to the "life" of 135 bachelors and 7 masters. In our republic, they work in the field of information communication technologies, public education, in higher education institutions, colleges, banks and economic structures.
Information on contacts with the Nukus branch of TUIT: