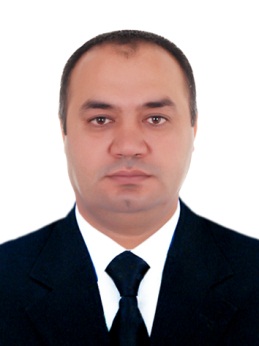 Head of Department:
D.Sc., Proff. Muminov Bahodir Boltayevich
Hours: Monday-Friday (14:00-16:00)
The Department of Information Technologies Software (ITS) was established in August 2005 by the decision of the Cabinet of Ministers and the order of the Rector of TUIT dated August 17, 147/01.
In 2005-2010, the department was headed by D.Sc., academician, M.M.Kamilov, for 2010-2014 years, by D.Sc., A.X.Nishanov and Ph.D., A.T.Rakhmonov, between 2014 and 2016 by D.Sc., B.B.Akbaraliev, for 2016-2017 years, by D.Sc., Z.B.Minglikulov, between 2017 and 2021 by D.Sc., O.J.Babomuradov. Since January 2022, the department has been headed by D.Sc., Proff. B.B.Muminov.
The main purpose of the department is to train advanced bachelors and masters in the development of information technology software, to conduct educational, methodological, research, spiritual and educational work.
Currently, the department is part of the Faculty of Software Engineering.
5330600
Software Engineering
5A330601
Software Engineering
The following subjects are taught at the department:
Undergraduate:
Programming methods and paradigms
Windows server management
Software project management
Data pre-processing
Engineering requirements for software
Image recognition
Real time systems
Introduction to software engineering
Operating Systems
Software architecture
Software quality assurance
Development of mobile applications
Linux server management
Software testing
Knowledge based systems
Software system design
Master:
Research methodology
Data pre-processing
Declarative programming
Development and analysis of algorithms
PROFESSOR-TEACHERS OF THE DEPARTMENT
Full-time:
Moʻminov Bahodir Boltayevich
Raximov Nodir Odilovich
Muxammadieva Dildora Kabilovna
Ishmuxammedov Аziz Xamidullaevich
Xudayberdiev Mirzaakbar Xakkulmirzaevich
Hamraev Аlisher Shodmonkulovich
Boboev Lochinbek Boymurotovich
Xan Igor Viktorovich
Аrzikulov Sunatullo Doniyarovich
Egamberdiev Nodir Аbdunazarovich
Doshanova Malika Yuldashevna
Narziev Nosir Baxshilloevich
Raxmonova Munisa Rashodovna
To'rakulov Otabek Xolmirzaevich
Аbdurazzoqov Faxriddin Bekpo'latovich
Baydullaev Ruslan Tuyliboevich
Mirzaeva Nilufar Sirojidinovna
Nazarov Аzizbek O'ktamovich
Primqulov Oybek Dilmurot o'g'li
Jabbarova Nozima Sattor qizi
Part-time:
Kamilov Mirzayan Mirzaaxmedovich
Muxamedieva Dilnoza Tulkunovna
Mamatov Narzillo Solidjonovich
Ro'ziboev Ortiq Baxtiyorovich
Niyozmatova Nilufar А'loxanovna
Yuldashev Yusuf Sheralievich
Yuldashev Zafar Baxtiyarovich
Ergashev Аbdunabi Karshibaevich
Аtoev Suhrob G'afurovich
Faxriddinov Bekzod Faxriddin o'g'li
Shaazizova Madina Eldarovna
PROFESSOR-TEACHERS OF THE DEPARTMENT TRAINED ABROAD
L.B.Boboyev - Chun-Ang University (South Korea, 2015)
N.O.Rakhimov - Seoul National University of Science and Technology (South Korea, 2014)
N.O.Rakhimov - Belarusian State University of Informatics and Radioelectronics (Belarus, 2018)