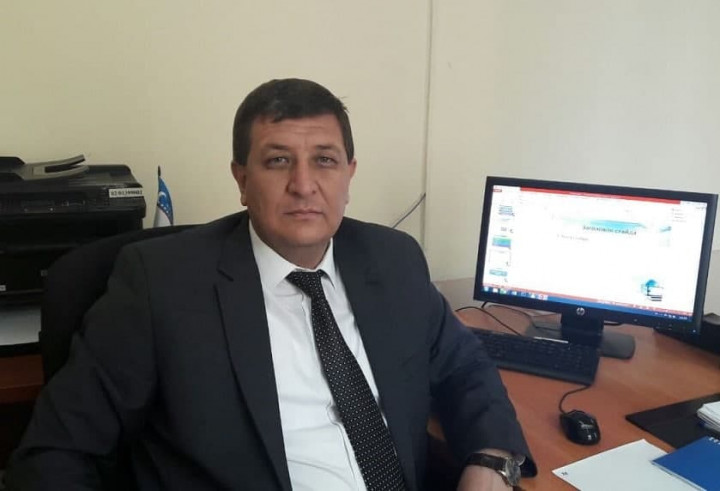 Head of Department:
Babomuradov Ozod Jorayevich
Hours:
Monday - Friday (reception hours 15.00-17.00)
The Department of Information Technologies Software (ITS) was established in August 2005 by the decision of the Cabinet of Ministers and the order of the Rector of TUIT dated August 17, 147/01.
In 2005-2010, the department was headed by D.Sc., academician, M.M.Kamilov, for 2010-2014 years, by D.Sc., A.X.Nishanov and Ph.D., A.T.Rakhmonov, between 2014 and 2016 by D.Sc., B.B.Akbaraliev, for 2016-2017 years, by D.Sc., Z.B.Minglikulov. Since November 2017, the department has been headed by D.Sc., O.J.Babomuradov.
The main purpose of the department is to train advanced bachelors and masters in the development of information technology software, to conduct educational, methodological, research, spiritual and educational work.
Currently, the department is part of the Faculty of Software Engineering.
At present the department conducts its activity as a part of the Information Technologies Department of the Tashkent University of Information Technologies.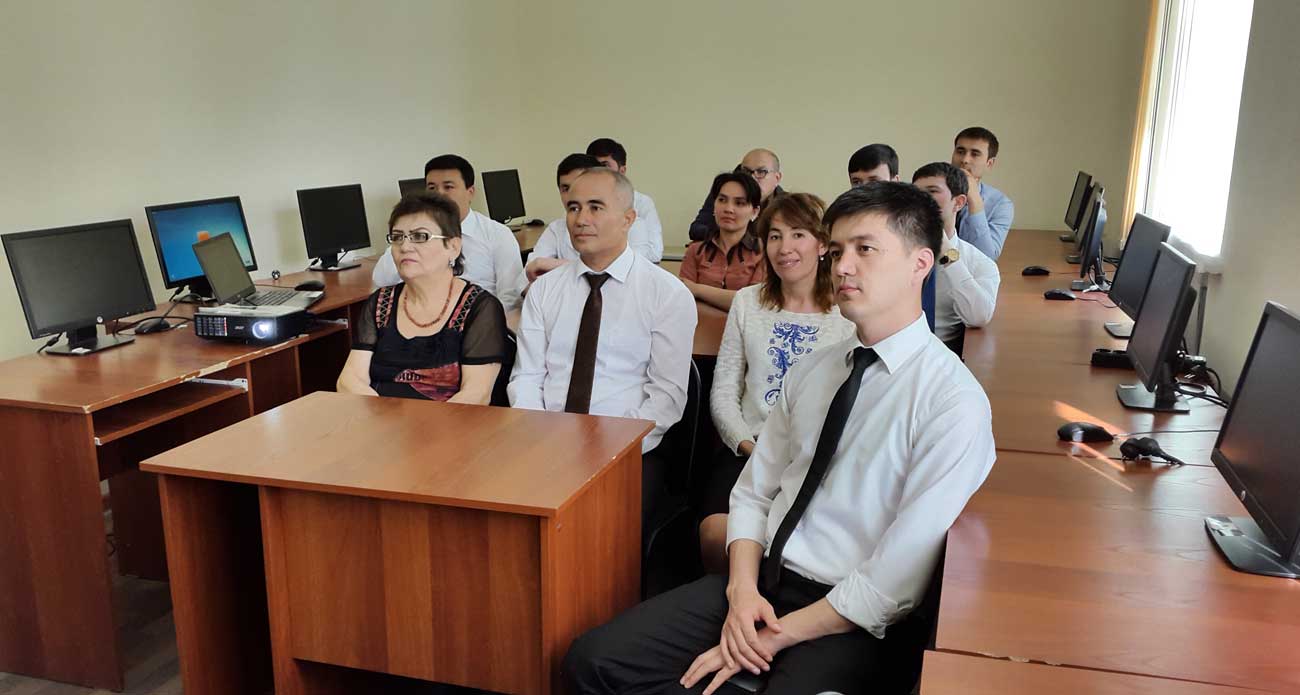 5330600
Software Engineering
5330200
Informatics and information technology
5330601
Software Engineering
The following subjects are taught at the department:
Undergraduate:
Technology of programming
Operating Systems
Object-oriented programming languages
Fundamentals of system design and modeling
Applied mathematical software packages
Master:
Mathematical systems and programming
Intelligent Data Analysis
Object-oriented analysis and design
Web technologies
SQL technology
JAVA programming language
PROFESSOR-TEACHERS OF THE DEPARTMENT
Full-time:
Babomuradov Ozod Juraevich
Rakhimov Nodir Odilovich
Mukhammadieva Dildora Kabilovna
Ishmukhammedov Аziz Khamidullaevich
Khudaiberdiev Mirzaakbar Khakkulmirzaevich
Khamraev Аlisher Shodmonkulovich
Boboev Lochinbek Boymurotovich
Khan Igor Viktorovich
Аrzikulov Sunatullo Doniyarovich
Doshanova Malika Yuldashevna
Аbdurakhmanova Nigora Nurmakhamadovna
Narziev Nosir Bakhshilloevich
Rakhmonova Munisa Rashodovna
Turakulov Otabek Kholmirzaevich
Shaazizova Madina Eldarovna
Аbdurazzokov Fakhriddin Bekpulatovich
Baydullaev Ruslan Tuyliboevich
Nosirov Sulton Uali ugli
Mirzaeva Nilufar Sirojidinovna
Nazarov Аzizbek Uktamovich
Karakhanova Shirin Аziz qizi
Matchanov Shokhrukh Matkarim ugli
Primkulov Oybek Dilmurot ugli
Part-time:
Kamilov Mirzayan Mirzaakhmedovich
Mukhamedieva Dilnoza Tulkunovna
Mamatov Narzillo Solidjonovich
Ruziboev Ortiq Bakhtiyorovich
Niyozmatova Nilufar Аlokhanovna
Yuldashev Yusuf Sheralievich
Yuldashev Zafar Bakhtiyarovich
Ergashev Аbdunabi Karshibaevich
Egamberdiev Nodir Аbdunazarovich
Аtoev Sukhrob Gafurovich
Fakhriddinov Bekzod Fakhriddin ugli
Shu bilan birga kafedra jamoasi o'z oldiga o'quv-uslubiy, ilmiy-tadqiqot va ma'naviy-ma'rifiy hamda tarbiyaviy ishlarini birgalikda olib borishni asosiy vazifalardan qilib qo'ygan.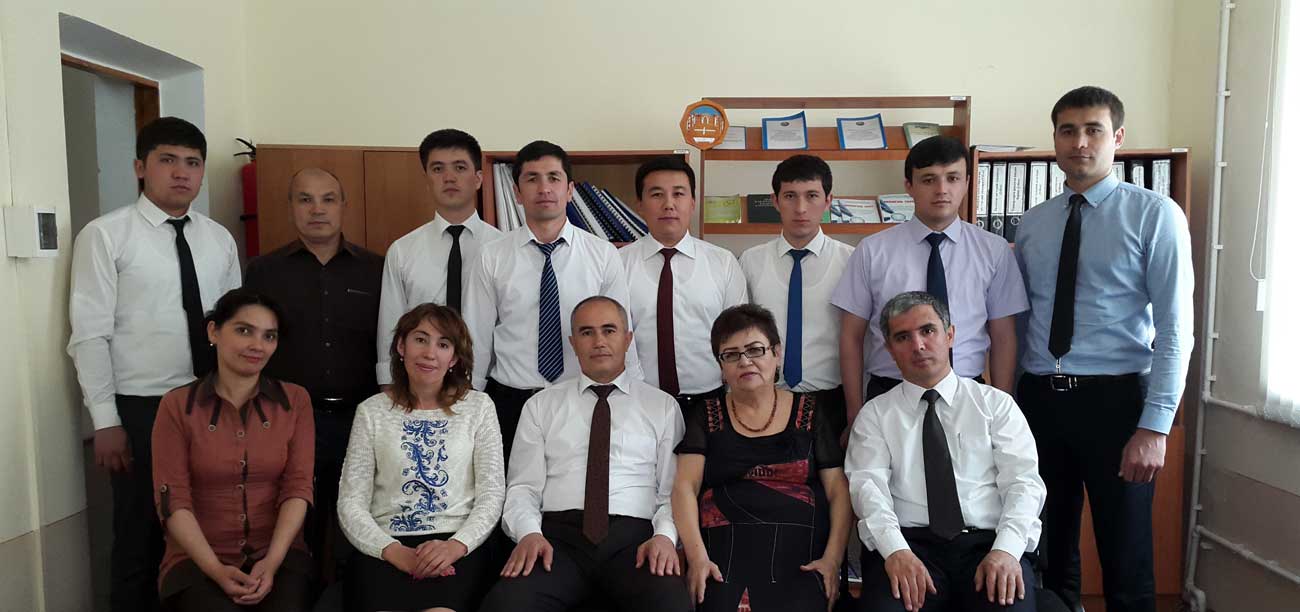 PROFESSOR-TEACHERS OF THE DEPARTMENT TRAINED ABROAD
L.B.Boboyev - Chun-Ang University (South Korea, 2015)
N.O.Rakhimov - Seoul National University of Science and Technology (South Korea, 2014)
N.O.Rakhimov - Belarusian State University of Informatics and Radioelectronics (Belarus, 2018)