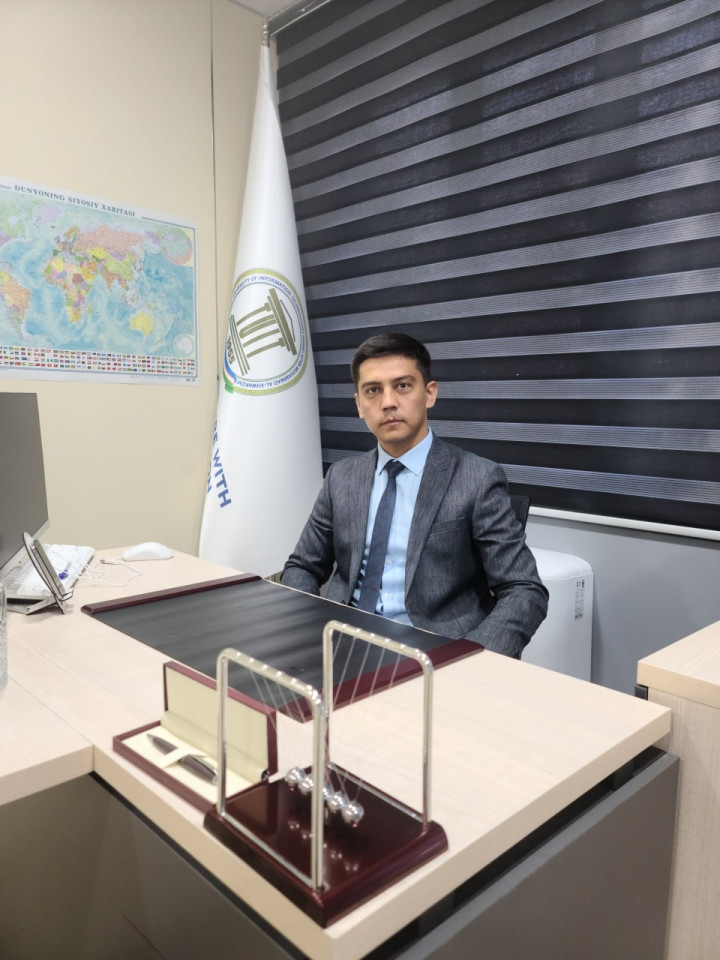 Head of department:
Mekhriddin Rakhimov Fazliddinovich - PhD
Reception days: Monday - Wednesday (from 9:00 a.m. to 4:00 p.m.)
Telephone: (0 371)238-65-05
The Department of "Computer Systems" was founded in 2008 as a result of the merger of three departments: "Applied Informatics", "Computer Systems and Networks", "Biotechnical Systems". The Department of "Applied Informatics" was established in August 17, 2005 by order No. 01 Rector of TUIT Professor S.S. Kasimov on the initiative of Professor M.M. Musaev. The purpose of creating the department is to train highly qualified specialists in the design, development of applied information systems for the Republic of Uzbekistan. In 2005-2006, students were admitted for the first time in the direction of «Applied Informatics".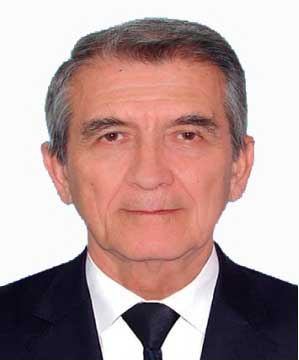 М.М. Мusaev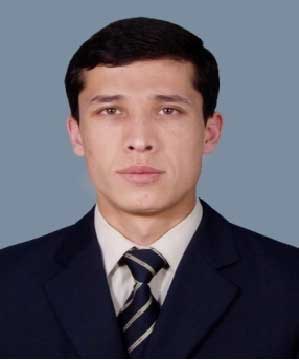 F.A.Raxmatov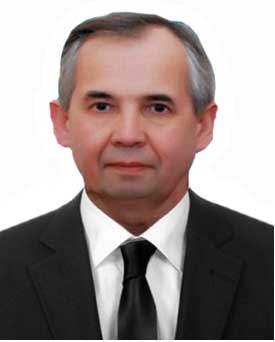 A.I. Nazarov
J.X.Djumanov
Currently, the department has 2 professors, 10 associate professors, 7 senior teachers, 22 assistants who conduct pedagogical and research work. To date, professors and teachers of the department have prepared textbooks for 4 professional colleges. The total number of subjects taught at the department is 31, and their working programs, calendars and lecture notes have been prepared. The department has undergraduate students in 60610500 - "Computer Engineering" and master's students in 70610501 - "Computer Systems Design". Currently, the teachers of the department are implementing 3 projects, and in recent years, teachers have published more than 38 scientific articles. The department also has 3 doctoral students (PhD) and 2 independent researchers.
The bachelor degree directions of the department
Master's degree specialty of the department
70610501
COMPUTER ENGINEERING ("COMPUTER SYSTEMS DESIGN")
70610205
GEOINFORMATION SYSTEMS AND TECHNOLOGIES
SUBJECTS TAUGHT AT THE DEPARTMENT
Bachelor:
Computer architecture
Computer networks
Application software packages
Intelligent data analysis
Data communication
Set up a computer
Master's degree:
Ubiquitous health care
VLSI system design
Remote sensing technologies and applications
Research of mathematical models
Geoinformation technologies and application development
Satellite image processing
Internet protocols
Web technologies for geoportal and geo Services
Work with SENTINEL 1-2-3 images
Structured and object-oriented programs using MatLab and Python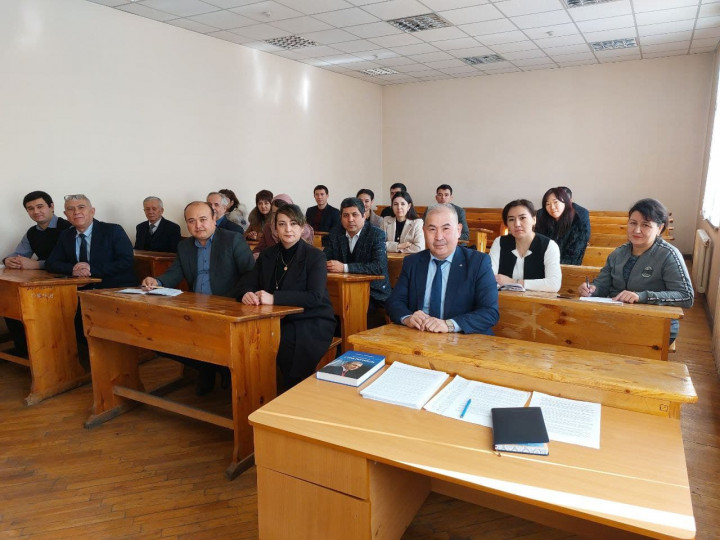 Teaching staff of the department
Djumanov J.Kh. - doctor of technical sciences, professor;
Musaev M.M.– doctor of technical sciences, professor;
Nazarov A.I - candidate of technical sciences,
Akbarhodjayev Sh.N. - candidate of technical sciences, associate professor;
Yakubov A.B. - candidate of technical sciences, associate professor;
Rakhmatov F.A. - candidate of technical sciences, associate professor;
Miryusupov Z.Z. - candidate of technical sciences, associate professor;
Kuchkarov, TA - PhD., associate professor;
Abdurashidova K.T. - associate professor;
Saifullaeva N.A. - senior lecturer;
Mirzakhalilov S.S. - senior lecturer;
Shukurov K.E. - senior lecturer;
Nasimov R.Kh. - senior lecturer;
Rakhimov M.F. - senior lecturer;
Radjabov F.F. - senior lecturer;
Yusupov R.A. - senior lecturer;
Abidova F.Sh. – assistant
Atadjanova N. – assistant
Abdusalomov AB – assistant
Mamieva D.Z. – assistant
Ochilov M.M. – assistant
Makhammadiev M.M. – assistant
Akhralov S.S. – assistant
Dovletova S.B. - assistant
Part-time workers
Muminov B.B - doctor of technical sciences, associate professor;
Eshmuradov D.E. - candidate of technical sciences, associate professor;
Ismailov O.M - candidate of technical sciences, associate professor;
Khushvaktov S.Kh. - candidate of technical sciences, senior researcher
List of international scientific articles
Djumanov J.X. International Conference on Information Science and Communications Technologies Applications, Trends and Opportunies. DETERMINATION OF CHARACTERISTIC POINTS BASED ON WAVELET CHANGE OF ELECTROCARDIOGRAM SIGNAL. 2021 йил
Abdurashidova K.T. International Conference on Information Science and Communications Technologies Applications, Trends and Opportunies. DETERMINATION OF CHARACTERISTIC POINTS BASED ON WAVELET CHANGE OF ELECTROCARDIOGRAM SIGNAL. 2021 йил
Nazarov A.I. International Conference on Information Science and Communications Technologies Applications, Trends and Opportunies. Statistical models for forecast of "quality of the day" for the category of facilities of meteodependent people. 2021 йил
Yaxshiboyev R. E. International Conference on Information Science and Communications Technologies (ICISCT 2021). Mathematical model and software package for calculating the balance of information flow. 2021 йил
OAK e'tirof etilgan ilmiy jurnallardagi maqolalar ro'yxati
Radjabov F.F. ЭЛЕКТРОКАРДИОГРАММА СИГНАЛИНИ ВЕЙВЛЕТ ЎЗГАРТИРИШ АСОСИДА ХАРАКТЕРЛИ НУҚТАЛАРИНИ АНИҚЛАШ. Тошкент, май, 2021 19-28 б.
Jamolov X. M. ЗАМОНАВИЙ ТЕХНОЛОГИЯЛАРДАН ФОЙДАЛАНГАН ҲОЛДА СУВ ТАҚСИМЛАШ ЖАРАЁНЛАРИНИ МАСОФАДАН БОШҚАРИШ. МУҲАММАД АЛ-ХОРАЗМИЙ АВЛОДЛАРИ Илмий-амалий ва ахборот-таҳлилий журнал, 3(17)/2021, 100-104 Тошкент 3(17)/2021 100-104 б
Yusupov R.A. Моделда тескари маслалар ечиш асосида ер ости сувлари сатхи ва минераллашувининг сизилиш жараёнларини тадқиқ қилиш. ПЕДАГОГИКА ВА ПСИХОЛОГИЯДА ИННОВАЦИЯЛАР 4 ЖИЛД, 9 СОН №9 (2021) DOI. Tошкент-2021
Kuchkorov T.A. Интеллектуал транспорт тизими иловалари учун сунъий интеллект технологияларидан фойдаланиш. Бердак номидаги ҚДУ Ахборотномаси. № 2 (51) 2021, 114-120 б.
Aminov H.H. Применение метода характеристик для решения краевой задачи изменения массового расхода газа для короткого газопровода. Ҳисоблаш ва амалий математика муаммолари журнали. Тошкент 2021, №2(32) Б. 81-93
Aminov H.H. Применение метода характеристик для решения задачи об элементарном участке газопровода при истечении газа из его конца в окружающую среду. Проблемы механики журнали. Тошкент 2021, №1(30) - б. 65-75
Husanov U. A. Forecasting groundwater evaporation using multiple linear regression. International Interdisciplinary research journal (GIIRJ) ISSN: 2347-6915 SJIF Impact Factor: 7.472. 2021 йил
Textbooks developed by departments
Djumanov Jamoljon Khudoikulovich, Abdurashidova Kamola Turgunbaevna, Jamolov Khudoyor Muzaffar oglu, Botirov Sohibjon Rustam oglu. Компютер тармоқларини админстраторлаш. 0.52.01.00 Информатика ва ахборот технологиялари. 500/5-068 23.11.2021
Monographs developed by departments
Radjabov F.F. КОМПЬЮТЕРНЫЕ СИСТЕМЫ ЦИФРОВОЙ ОБРАБОТКИ БИОМЕДИЦИНСКИХ СИГНАЛОВ ФУНКЦИОНАЛЬНОЙ ДИАГНОСТИКИ. 05.01.04 - Ҳисоблаш машиналари, мажмуалари ва компьютер тармоқларининг математик ва дастурий таъминоти. DOI: 10.13140/RG.2.2.30531.12326
Radjabov F.F. Овоз билан компьютерни бошқариш "Ошна" дастури. № DGU 11463
Djumanov J.X. Коинот тасвирларини муфассал тахлил қилиш. № DGU13028
Aminov H.H. Программа расчета короткого газопровода методом характеристик. № DGU 13916
Yusupov R.A.Ер ости сувлари ҳаракатини моделлаштириш дастури. № DGU 13441
Yaxshiboyev R. E. Ер ости сувларининг сифатини СNN ёрдамида аниқлаш. № DGU 14042
Jamolov X. M. № DGU20220273
Ahmadova K. A. ILocation. № DGU20220273
International cooperation of the department
St. Petersburg State University of Electrical Engineering
Dresden Technical University
Lipetsk State Technical University (Russia)
Seoul National University of Education and Technology (South Korea)
International Academy Computer Technology (USA)
KYuN-HI universities (Kyung Hee University) (South Korea)
IEEE (Institute of Electrical and Electronics Engineers)
University of Sannio (Italy)
Pierre and Maria Curie University (France)
St. Petersburg Polytechnic University (Russia)
St. Petersburg State University of Telecommunications named after prof. M.A. Bonch-Bruevich